Your social and content management all in one scoop
Loopascoop is a time-saving tool that allows you to manage your social media accounts effectively from one simple dashboard.
Schedule all your social media posts and track your performance data in real-time with our analytics feature.



Create new posts for your selected social media platforms
and schedule them when it suits you.
In just 5 simple steps you can schedule posts to single or multiple social accounts,
or if you need a post to go off ASAP, use our 'post now' feature for immediate posting.

Multiple social account management from one simple dashboard.
When it comes to social posting, there is no time to waste. Loopascoop allows you to manage all your social accounts from one place, anytime, anywhere.

Set up your social posting schedule
If you run on a precise posting schedule, choose your social accounts and fix a daily posting time to, thereafter, go off accordingly.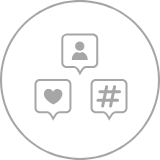 Build your social following
With our analytics features, you can assess your social interactions and following to improve where necessary.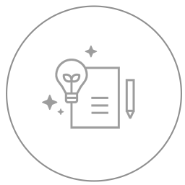 Add posts to your Loopascoop queue
Add your posts to a queue. This will post to your selected social media account's when a time slot in your social schedule opens up.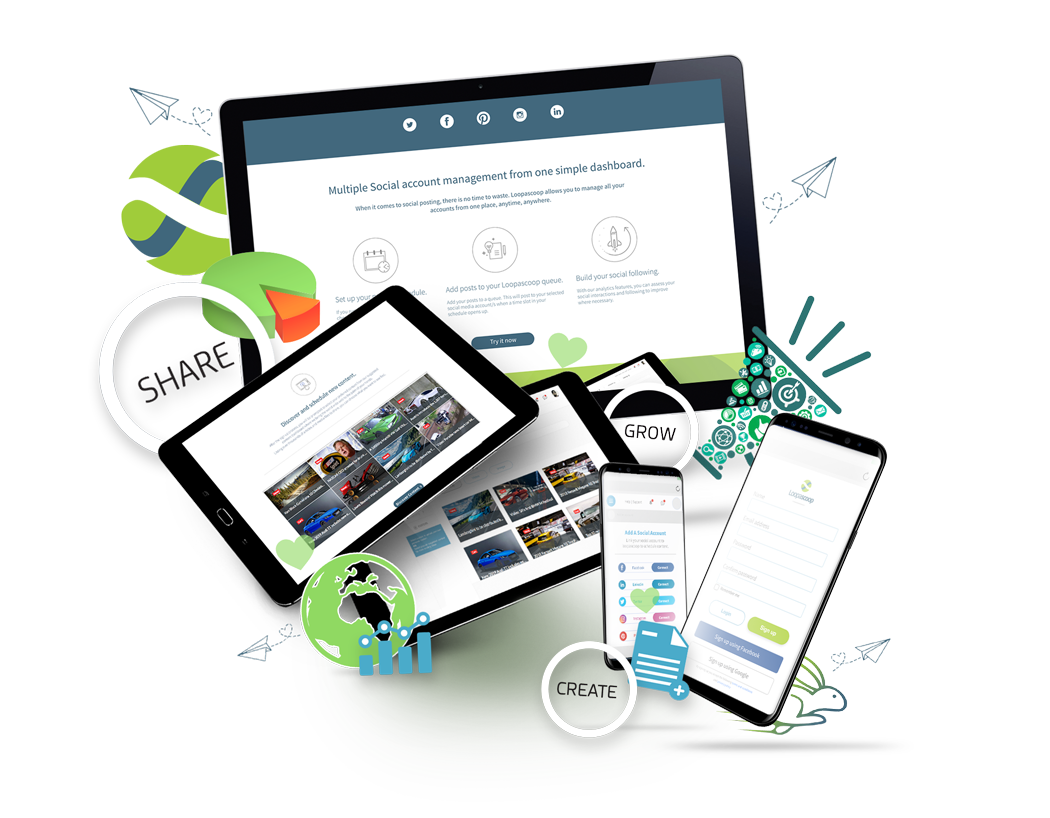 Saving you time so you can spend more time doing the things you love most.
Here at Loopascoop, we strive to make your social media scheduling stress free and as simple as possible in order to save you time while maintaining your consistent online growth.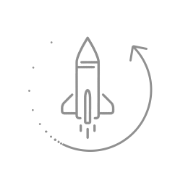 Analyze your social media growth
Loopascoop allows users to track social engagement metrics such as clicks, likes, shares, comments and audience reach for each post across all social media accounts. Users can focus more on communicating the right content, to the right audience for each social media platform, right away! Take advantage and customize your content strategy for each individual platform you are posting to.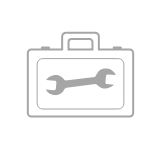 Social media toolkit
You won't need an entire social media management team with this simple scheduling tool! Loopascoop will assist you with managing all you social media accounts from one simple dashboard. Find all you need for posting and organizing your video, image and text content with a customizable calendar that keeps you on top of your social media content strategy.

Find the plan that's right for you.
Get started for free and start building your business the right way.
No credit card required! All prices are subject to individual packages which include "group operation admin".